Year: 2011
Rating: M
Episodes: 20 x ~43min
Country: Singapore
Bountiful Blessings has lost none of its charm on a second viewing. Learning Mandarin led to an unexpected attachment to the Singapore-Malaysia drama scene, starting here. I would not otherwise have encountered such underrated shows as Mind Game and Justice in the City.
When Netflix partnered with Singapore's public broadcaster, MediaCorp, more than twenty of Mediacorp's Chinese language shows became available to a wider audience. Some have both Mandarin and English subtitles but Bountiful Blessings lacks Mandarin subs. So Netflix, please add them. They greatly assist learners and are indispensable to people hard of hearing (like me, who 要戴助听器).
Hong Kong actress Jessica Hsuan joins the Singapore drama scene to play Huang Fuxi, who runs family restaurant 万福楼 (Wànfúlóu). In English this might be translated as House of Ten Thousand Blessings. The Chinese love exaggeration. But rather than be dominated by cliches, this show makes use of them in a very clever way. The many coincidences act as character tests and how the characters respond to difficult situations is crucial to developing the plot. The challenges allow the characters to grow into fully-realised compassionate human beings. You could write a Master's thesis on this show, maybe even a PhD!
Hero's journey
The theorist who most readily comes to mind when watching Bountiful Blessings is Joseph Campbell. Everyone is undergoing their unique hero's journey while representing one of the archetypes. Fuxi is pragmatic, forgiving and loyal. Her father is cynical and suspicious; her daughter is the innocent conscience; her ex-fiance: the jilted lover.
The Gods and Goddesses cannot resist interfering in human affairs. It is here that Bountiful Blessings deftly combines fantasy and modernity. The result is a unique take on magic realism. The punishments for interference are severe, but this doesn't stop Kitchen God (Yao Wenlong) from having an affair with a mortal.
The mortal is Fuxi. The affair occurred seven years ago, right before Fuxi's wedding day. To make matters worse, she pulled out of the wedding at the altar. Tong Dafeng (Thomas Ong) is left a broken and resentful man, unable to move on.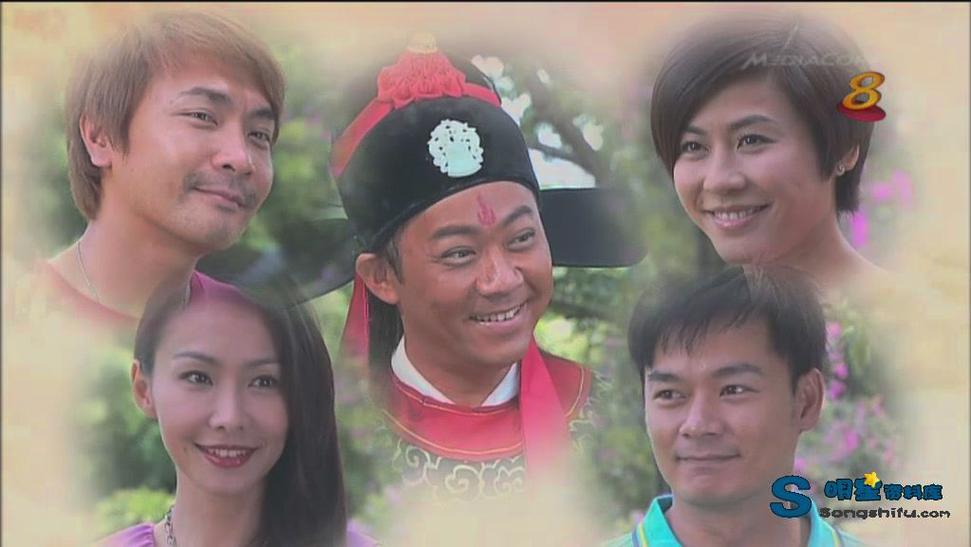 This leaves the door open for Xie Donghai, petty criminal and general layabout. Donghai is the South East Asian variant of the Australian bogan or British chav. Fuxi takes a liking to Donghai as someone who needs reforming (an attractive quality in a man and something I need to work on). Tai Pinghui is a ubiquitous presence in Singaporean drama, having appeared in such staples as La Femme, Unriddle, The Family Court and The World at Your Feet. He made his debut in 1999, quickly becoming Singapore's most sought after male lead. But it wasn't until 2012 that he first won Best Actor at the Star Awards. For his role as Xie Donghai!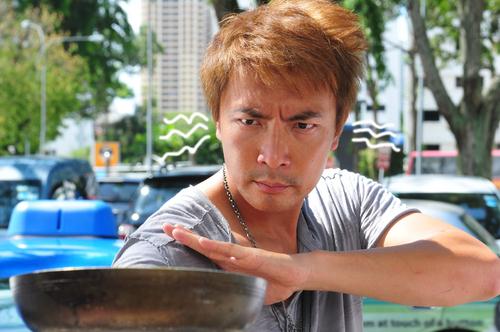 Donghai and Fuxi set off a perfect chemistry. Fuxi is charmingly innocent, but pragmatic to the point of selfishness. Her reason for being selfish is the reason why many humans are selfish. Survival and the need to secure a decent future for her daughter Yifei (Ohling En). And Yifei is the daughter of Kitchen God's brief and ill-considered fling with Fuxi!
Kitchen God's mentor, Prosperity God, repeatedly covers for Kitchen God's transgressions. Comedian Henry Thia plays an exasperated (and hilarious) Prosperity God, accountable to the Heavenly Realm for Kitchen God's antics. Here the Chinese obsession with epic fantasy is effectively caricatured. Prosperity God is desperate for Kitchen God to return and face judgement in the Heavenly Court. Kitchen God is too attached to the mortal realm, to Fuxi and their daughter. The Gods have their own failings, just like us mortals.
The Jilted Goddess
Flower Immortal Liang Pinhong has fallen particularly far, intent on destroying everyone involved in depriving her of her soulmate. Ann Kok as Liang Pinhong shows she can pull off any number of roles. In La Femme she is a career woman in a lifeless marriage. In The Oath she is a lawyer with depression. Here she is the jilted goddess, the beautifully evil seductress. Like every broken being in Bountiful Blessings, maybe she also has a path to redemption.
I could go on about this show. There are many unique touches. Gang leader Boss Kaya (Ye Shipin), brandishes a half-eaten chicken drumstick while intimidating people. Also, check out Romeo Tan in one of his early roles as a mischievous chef! And be sure to listen to the ending song by Hagen Troy, I Believe in You, which is a little hard to get out of my head.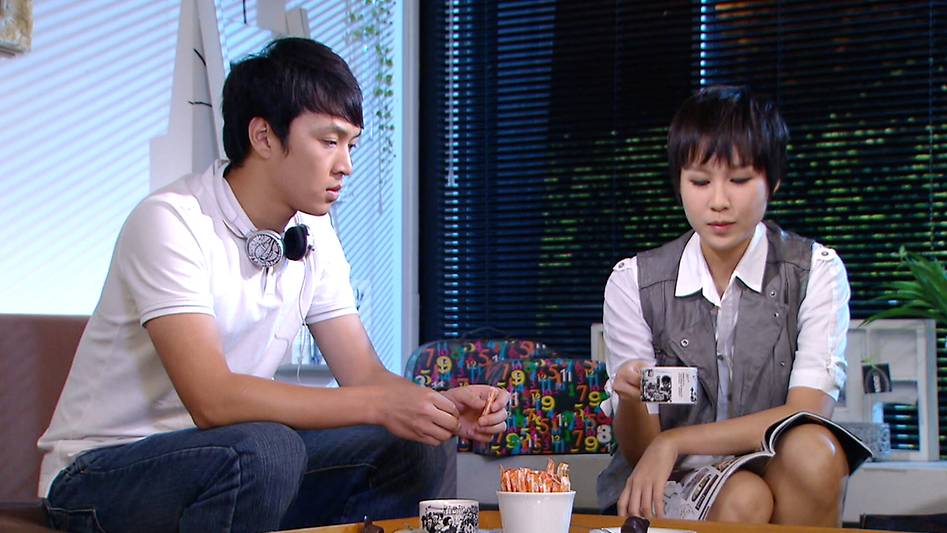 Verdict: 8.5
A few minor weaknesses keep Bountiful Blessings out of the 9/10 zone. The soundtrack is a mixed bag, with some good songs and compositions. But not all are appropriate and there's much reuse. The subplot involving Fuxi's younger brother, aspiring singer Huang Fuyan, is a little weak. Jeffrey Xu overplays Fuyan's artistic introversion – not Xu's fault, as the director could have told him to lay off the awkwardness just a smidgeon. Tong Tianqing (Ya Hui) is Fuyan's love interest and Dafeng's younger sister. Can the socially inept musician win her heart, or will con-artist Roy (Yuan Shuai) prevent this unlikely match? Side-plots aside, this is one of my favourite Chinese dramas.