During lockdown I started watching Thai TV. I've been to Thailand three times and Bangkok is one of my favourite cities. So I started learning a bit of the language too. Thanks to streaming services we can see that acting, production and screenwriting talent is evident all over the world. Every stand-alone instalment in the Sleepless Society series is highly watchable. These are on Netflix but aren't Netflix productions.
Sleepless Society consists of four independent thrillers that you will struggle to turn off until justice prevails. But beware, they are not for the faint of heart. There is much that is disturbing (graphic violence, sexual assault). It is a feature of much East Asian TV – Japanese, Chinese, Malaysian and Korean – to pull no punches with disturbing content. And the Thais probably outdo them all.
Insomnia features Aya, haunted by a condition where she struggles to distinguish dreams from reality. Her dreams point to unresolved childhood trauma. Then a mysterious figure appears in her life, organising a trip back to her home island. Despite the protestations of her Aunt and a promising career as a model, she makes the trip, only to encounter violence and hostility as soon as she arrives.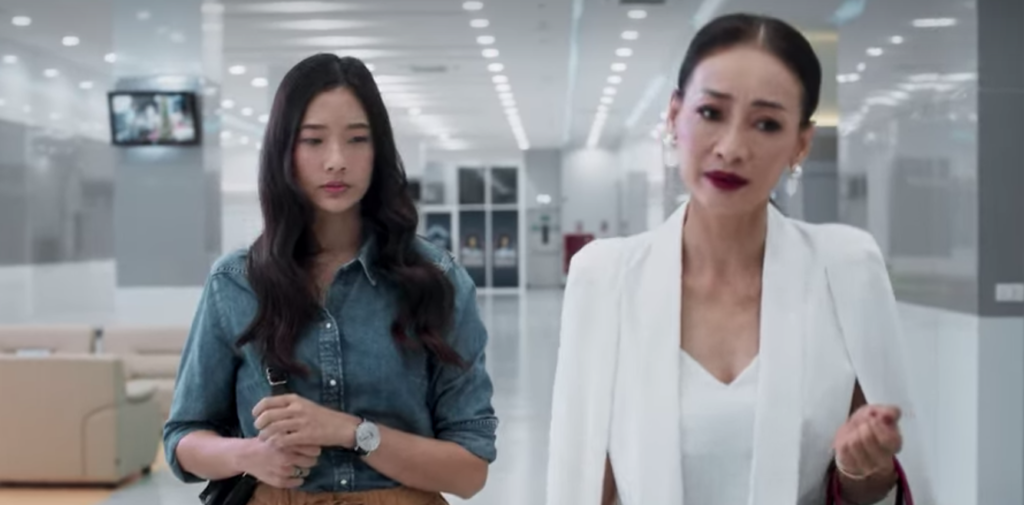 Much ground is covered with a large cast of characters: Aya's former island friends and their families provide the core around which intrigue, conspiracy, family loyalties and business interests clash.
Every series in Sleepless Society is 13 episodes. Not enough to fit the epic Tolstoyan intergenerational conflicts that are painted here. The producers were obliged to tie all the threads together in the final two episodes to fit the magic unlucky number, leaving the closure feeling rushed and melodramatic.
One of Insomnia's strengths is that you don't know who the baddies are, even if the writers lay their cards down early on (this narrative skill is a feature of all Sleepless Society series). Insomnia deals with poverty, politics, loyalty, the old and new world, reality, idealism. There's too much to cover, so here's an overview of some of the principal characters instead:
Aya: Chutimon Chuengcharoensukying leads in a strong central performance with lots of presence. Fearful, determined, crazed and paranoid, Aya is driven to unravel the mystery behind the disappearance of her family many years ago.
Faye: Childhood friend of Aya. Can they rekindle their friendship, or will Faye's inner demons prove too much for her? Adeptly played by Sita Maharavidejakorn in an emotionally challenging role.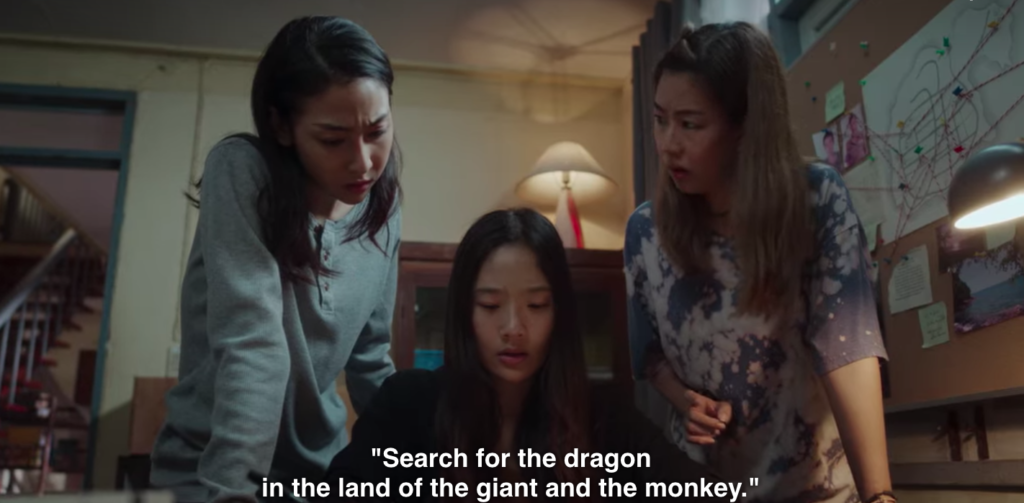 Suea: Nathasit Kotimanuswanich is the son of two doctors, who may know something about the disappearance of Aya's family. Suea's mother is domineering and formidable. I'll have to improve my Thai to find the actress's name.
Win: Will Win (Sutthirak Subvijitra) stand up for Aya, or is he under the sway of his powerful father?
Mo: A curious outsider; we should be able to trust her as she has no conflicting interests, except for the fact that she is Win's girlfriend. Played daintily by Warisara Yu.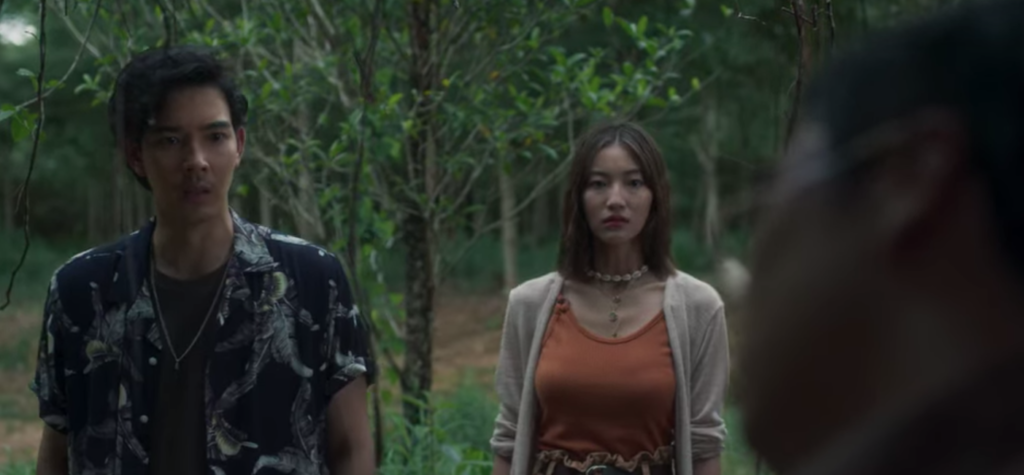 Gok: Another of Aya's childhood friends, portrayed with suitable innocence by Suttatip Wutchaipradit. Gok wants to leave Kra Wang An Island and see the wider world, but is forbidden by her mother. The least likely of Aya's friends to betray her.
Bud: Gok's mother runs a shop but is heavily in debt. Actress Sumontha Suanpholaat is also in my favourite episode of Girl from Nowhere (Ep. 4), as is Nathasit.
Mr Wisanu: Win's father, and one of the most powerful figures on the island, with ties to both politicians and the police. A restrained and menacing portrayal by – do my research for me and comment below!
"Tle" Tatiya: There is no love in Insomnia, but if there was, maybe Tatiya could bring comfort to Aya. He's also one of the few in the cast who's almost unequivocally good. Played by Pop Thatchathon.
Hired thug: His appearance doesn't change over twenty years, but he gives a sufficiently dark performance as one of the island's gangsters to inspire loathing every time he appears. Played by – ahem, help me out here!
Young Aya: Chawanrut Janjitranon is a prolific young actress, and the only person to appear in more than one series of Sleepless Society!
Director: Pantham Thongsang; Cinematographer: Suthipong Teerasakul
Verdict: 8.0
A hasty final two episodes to satisfy the 13 episode frame leaves everything a little rushed. Leading up to this the pacing was perfect, making it exceptionally hard to switch off. Over-the-top ending but satisfying enough not to ruin a brilliantly directed series. Those who disparage the acting on IMDb are obviously watching dubs. Watch with subs to get the full range of acting please. A restrained and atmospheric electro soundtrack accompanies the adept cinematography.
Credit to the Subtitlers
Massive kudos to the subbers of Insomnia. They don't reverse every phrase, so language learners won't get confused by a translation where every clause is unnecessarily reversed. English is a flexible language – it can tolerate time markers at the beginning or end of sentences as well as the reversal of subject and predicate.