A lot of effort has gone into this show, reflected in its high production values. The messy family drama pulled me in but the constant toxicity wore me down. Its greatest sin though is its ending: simplistic and maybe morally questionable.
The Dream Job 绝世好工 starts well with a device reminiscent of notorious Japanese film Audition: the false interview. But fear not, no piano wires or needles are required to execute The Dream Job. Zhāng Qìngdōng 张庆东, played with old-man-creepiness by Hong Kong actor Hugo Ng, places an advertisement for three children. He is a lonely, rich man missing the father experience.
We aren't quite yet at the age of robots and virtual reality, so Zhang must make do with real people. After auditioning candidates, he settles on the attractive Chéng Huìshān 程卉杉 and Jiāng Xīnyǎ 江欣雅 as his daughters. The headstrong Lín Zǐjié 林梓杰 is to be his son.
Jeanette Aw as Cheng Huishan really gives one of her better performances. I hope she takes this approach in future. In Breakout she takes on the difficult role of unhinged underworld daughter, which she just holds together, but in World at Your Feet and Spice Up she defaults to innocent-girl mode. Aw is much more talented as she amply demonstrates here where her acting is more refined.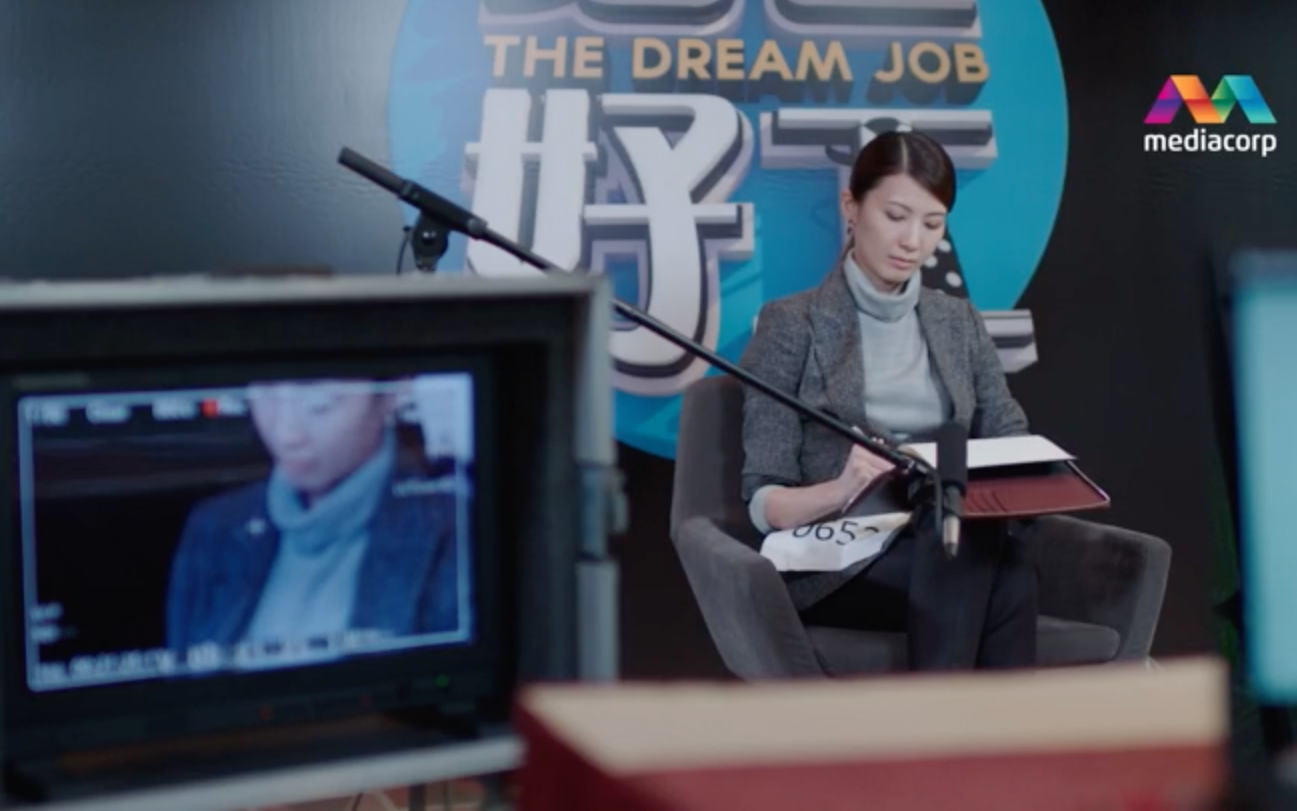 Huishan is the cautious, career-minded daughter of Wáng Bìzhī 王碧芝 gloriously played by Aileen Tan. She steals every scene she's in. There's plenty of time left for Aw to cement her place as one of Singapore's most credible actresses if she follows a trajectory similar to Tan.
As Huishan's mother, Bizhi is constantly scheming to obtain the most favourable outcome for her daughter. She's ruthless and thoroughly unlikeable, although we eventually feel sorry for her obsession with wealth and status. Is she really doing everything for her daughter? Or is she trying to plaster over the unsatisfying life she herself leads?
Bizhi's machinations lead her into conflict with other members of patriarch Zhang Qingdong's entourage, including Qingdong's would-be son Lin Zijie. As the bratty young Zijie, Ian Fang delights in provoking others with his sense of entitlement. He's harmless, but his antics antagonise Bizhi so she does everything to undermine his standing in the family. His mother, Lín Měilán (Pān Línglíng 潘玲玲) is also a target for Bizhi.
Chén Tiānwén (陈天文) does a decent job as Zhāng Míngdé 张明德, gambler and general lowlife. But implying that most of the family problems stem from his crimes weakens what could have been a more insightful tale of contemporary morality. This leads to a lightweight conclusion for what initially appeared to be an ambitious modern fable.
This black and white morality is no more evident than on Wikipedia where the character of Lǐ Jùnfēng (李俊风) (slickly played by Shaun Chen) is designated "Main Villain But Repented". Junfeng is the most complex of characters. Like me, his parentage is uncertain and he faces a constant struggle for legitimacy. It's because of this that I find him most relatable. Junfeng is determined, professional and manipulative. His experience is marked by loss, betrayal and (depending on your point of view) a thirst for justice or that coldest of dishes: revenge.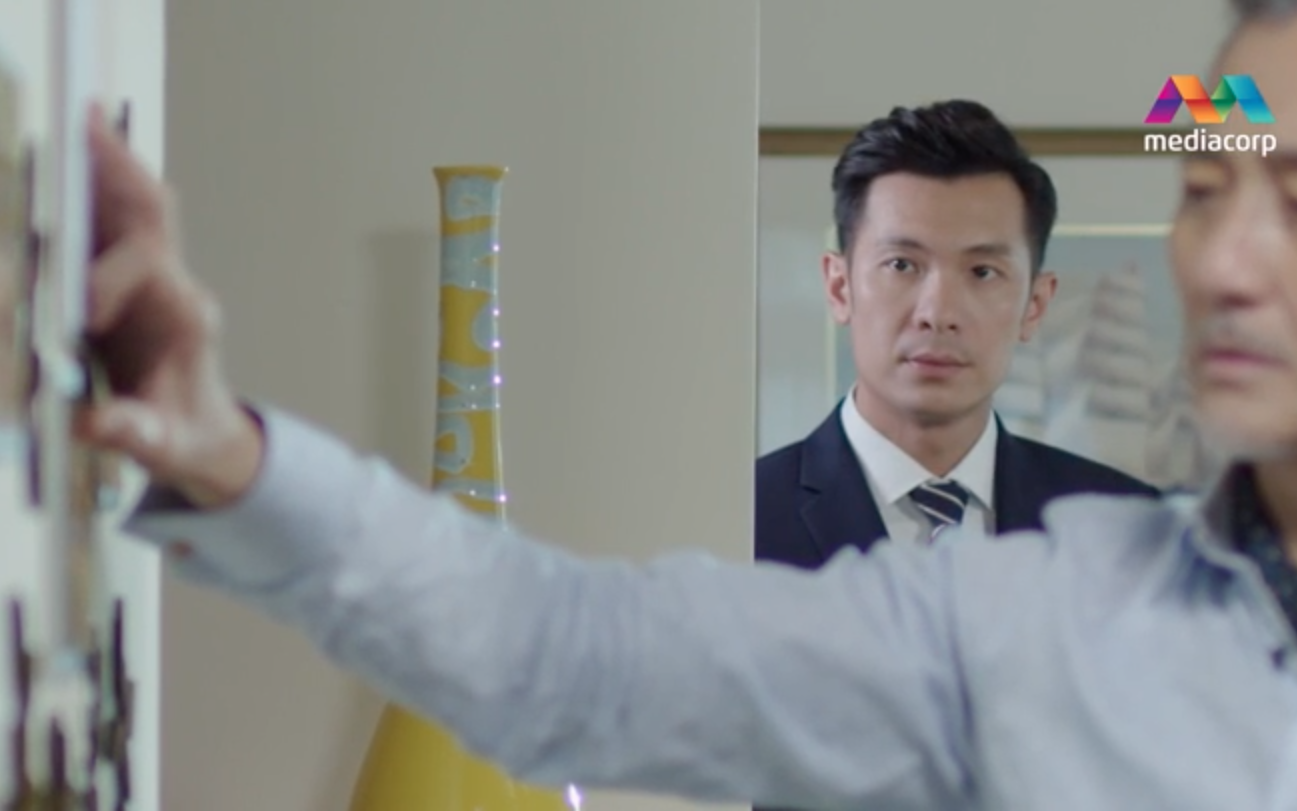 During his quest Junfeng encounters Jiāng Xīnyǎ 江欣雅. Rebecca Lim nicely develops this role. From manipulative nurse to manipulated lover, her trials lead her through the full spectrum of emotions. Her early feigned innocence, a form of light deception, is what she eventually suffers herself. You can't blame Lim for her destiny being over-the-top: blame the producers who do this to the entire show. Rebecca Lim remains one of Singapore's best actresses. She comfortably adapts to a wide variety of roles without letting her looks dominate her casting decisions.
The Dream Job has much to commend it. It is broad in scope and includes characters from all walks of life. I haven't mentioned Romeo Tan and Sheila Sim. They are listed as cameos on Wikipedia but have fairly influential roles with side plots. I'll look at them more closely when I review Mystic Whispers. I also haven't mentioned Qingdong's legitimate son, Zhang Lixing, who is yet another plot element in this complex tapestry. Zhang Zhenhuan gives a solid portrayal of a young man enduring the disability of hearing loss. I totally relate to this!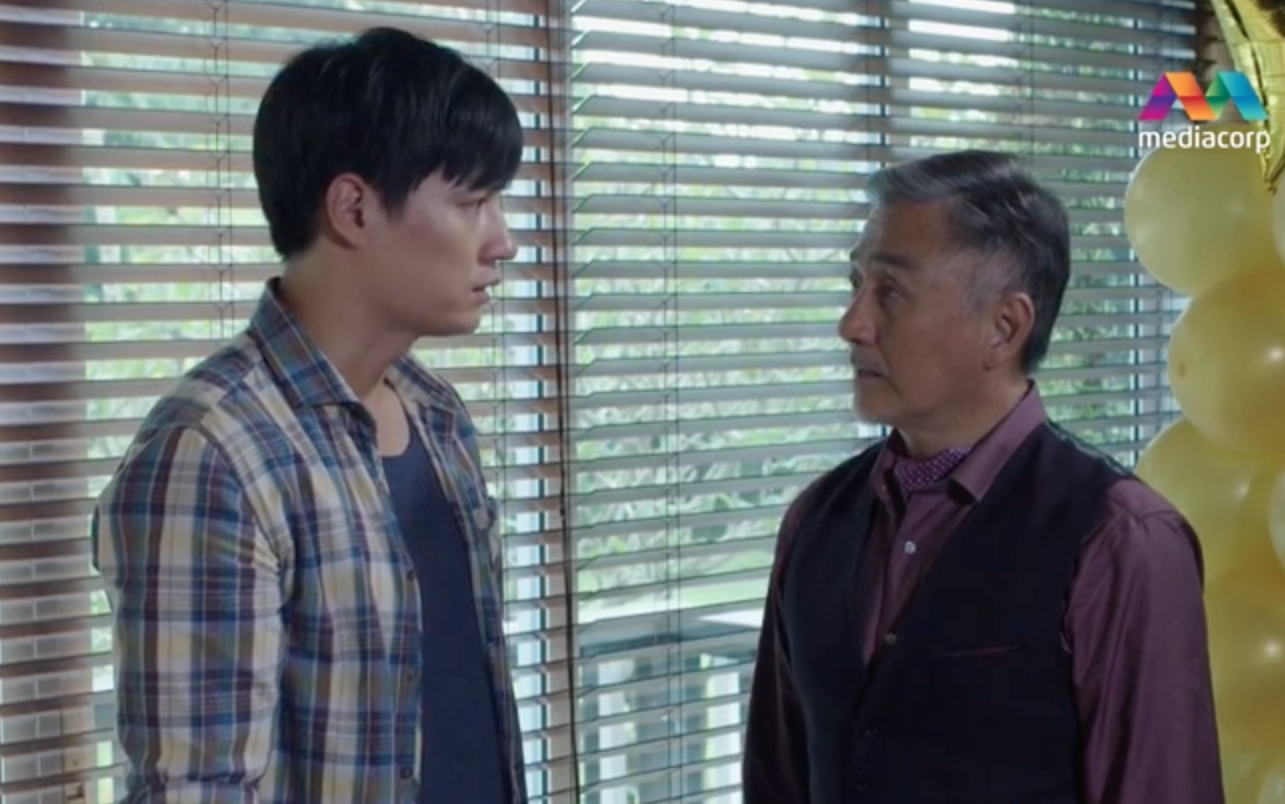 Final verdict: 7/10 – Starts well. Draws you in. Then lets down the loyal viewer
As we become more embroiled in the family infighting, the clever early characterisations become increasingly incoherent. The early promise turns into an unsatisfying good guys/bad guys ending. The writers take the easy way out: Qingdong's rival Mingde is to blame for Qingdong's similar inability to restrain his trouser snake.
What makes my favourite Singaporean drama – Bountiful Blessings – so good is the multifaceted characters, plot twists and sweet ending. The Dream Job starts out with as much potential and intrigue. But the producers weren't courageous enough to sustain the morally ambiguous reflection of reality they carefully seemed to be building.