Year: 2012
Rating: M
Episodes: 30 x ~42min
Country: Malaysia, Singapore
Sometimes translators insist on creativity where none is needed. The direct translation of 庭外和解 (tíng wài héjiě), "Out of Court Settlement", is a good title. Justice in the City isn't a bad title, but it's not as evocative. So folks, the title "Out of Court Settlement" is available, coming to an English drama soon. You heard it here first!
Justice in the City is very well written and emotionally dark. When you accept that the show is a parable on justice, not just in the courts but in life, you'll appreciate Qiū Jiànzhī's (邱健志) strength and restraint as he faces-off against those he thought he could trust.
For Shaun Chen, who plays young civil lawyer Qiu Jianzhi, this 2012 Malaysian series was "a breakthrough role for me. I had to memorise heavy lines, terms used by lawyers in courtrooms." Kaboom! He has to deliver some long speeches with the confidence of a barrister, ideally in one take. His frequent mistakes in production earned him the title of NG King, or no good takes.
Good thing we get the edited version! This is a good role for Chen, who conveys the earnestness, uprightness and naivety of Jianzhi.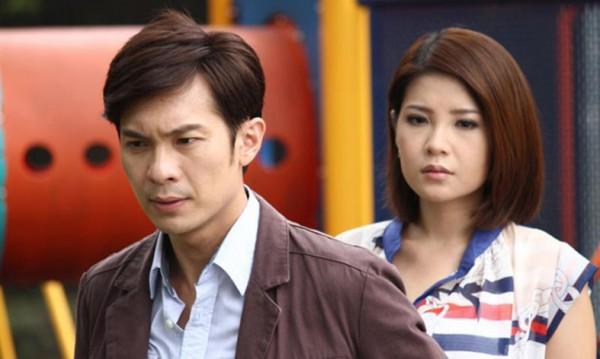 Chen was conscious that many fans saw him as a bad guy, but he assured them that they would "love my good guy roles as much as they loved the bad ones." Chen was 33 when he assumed the role of 26-year-old Qiu Jianzhi and he conveys all the idealism of youth.
Jianzhi's love interest is the ever-captivating Chris Tong playing Zhuō Huìqí (卓慧琪), one year younger than Jianzhi and working for a rival firm. Tong commented that in "The Family Court I felt more like a real lawyer while Justice in the City was more personal with background stories … my character has a more developed background." While The Family Court is watchable, Justice in the City is accomplished. And I think Chris Tong looks more like a real lawyer.
If I seem to placing Justice on too high a pedestal this is due to the boldness of the writers. Kudos for their willingness to push viewers out of comfort zones, and this is what I like about drama from this region. Justice in the City combines the realism of La Femme (Singapore, 2008) with an exploration of archetypes as in Bountiful Blessings (Singapore, 2011), and the result is an epic tale of love and betrayal.
Is anyone inherently evil? Or does money, power, desire, even love, make some people ready to justify any means to achieve their ends? As Luò Yǒuwéi (洛有为), Remus Kam will stop at nothing to win the love of his subordinate Huiqi. With his treatment of his wife, mentally recovering from a miscarriage, this drama flirts with psychological horror. Hats off to Kam for a chilling embodiment of the psychopath that is Luo Youwei.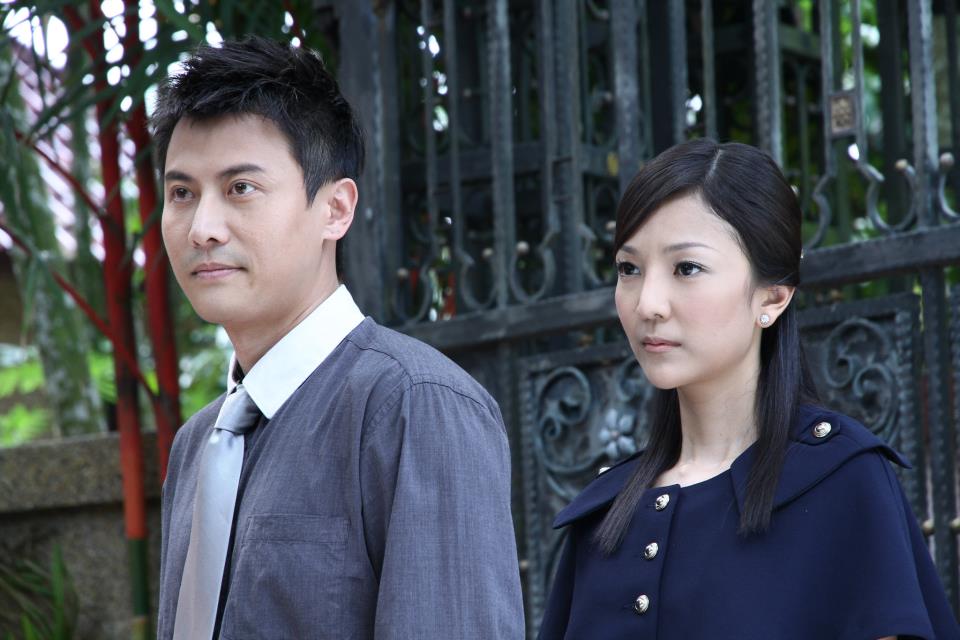 Zhuo Huiqi is also a complex character. She is pragmatic in her approach to justice and defensive when protecting her opinions. She has emotional weak spots caused by a difficult upbringing, which her superior Youwei fully exploits as a master manipulator. Chris Tong does well to make Huiqi both attractive and increasingly unlikeable. Will she redeem herself?
Other notable performances are by Elvis Chin as patriarch Luò Yǒuwéi (洛有为) and Jianzhi's mother who is hilariously off-putting, always calling Huiqi 'Ironbeak' (铁喙) but she just wants the best for her son. I've searched English and Chinese sites and can't find her name – please enlightenment me if anyone knows.
Final verdict: 9.0
Hard to stop watching. As Jianzhi falls further into the clutches of Youwei and his accomplices you hope the tables will turn, maybe in the next episode. When Jianzhi wins a case he likes to proclaim: "The law is impartial. Justice always wins." See if this is really true in Justice in the City. And check out the theme song by Nic Lee. Plus this series has a great piano-orchestral soundtrack. Where do they find the talent?
Potentially useful vocab:
被告: bèigào – defendant.
法官大人: fǎguān dàrén – Your Honour
反对: fǎnduì – objection
正义: zhèngyì – justice
请控制您的情绪: Qǐng kòngzhì nín de qíngxù – Please control your emotions.