Space Sweepers, directed by Jo Sung-hee, is probably Korea's first venture into blockbuster science fiction film. Much of Korean TV contains fantasy elements, so sci-fi isn't too great a leap into the unknown.
The preview is full of visual eye candy. And across the full two and half hours Space Sweepers does not fail to disappoint, with first rate special effects that are as imaginative as they are realistic-looking. From mouth-wateringly detailed space stations to futuristic cities, every scene is visually engaging.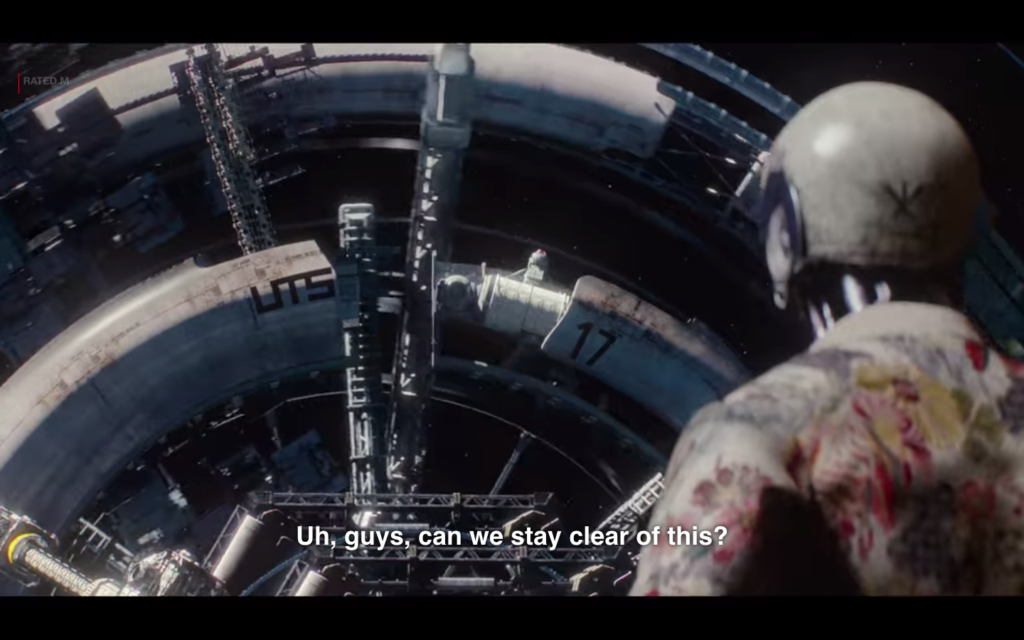 Wires, tubing, flashing buttons and fancy display screens cram the interiors of space ships. They are as chaotic and gung-ho as the space sweepers that pilot them. Space sweepers are collectors of space junk orbiting the Earth, a situation we already face, so this should be an occupation as common as accountancy in the not too distant future. It may, though, be more regulated than it is here, where pirates are just as in to the recycling game as are the authorities trying to crack down on them.
The crew of the spaceship Victory are as cobbled together as is the ship. The Victory makes the Millennium Falcon look oh-so last millennium. Its crew became space sweepers after promising careers fell off the rails. Captain Jang (Kim Tae-ri), disgruntled at her former job, took the extreme measure of attempting to assassinate her boss. He is the CEO of UTS, a business creating off-world utopias while the Earth degrades into environmental sickness. The botched assassination attempt lead to the loss of her entire crew. So if you are dissatisfied with work, you should probably resign quietly.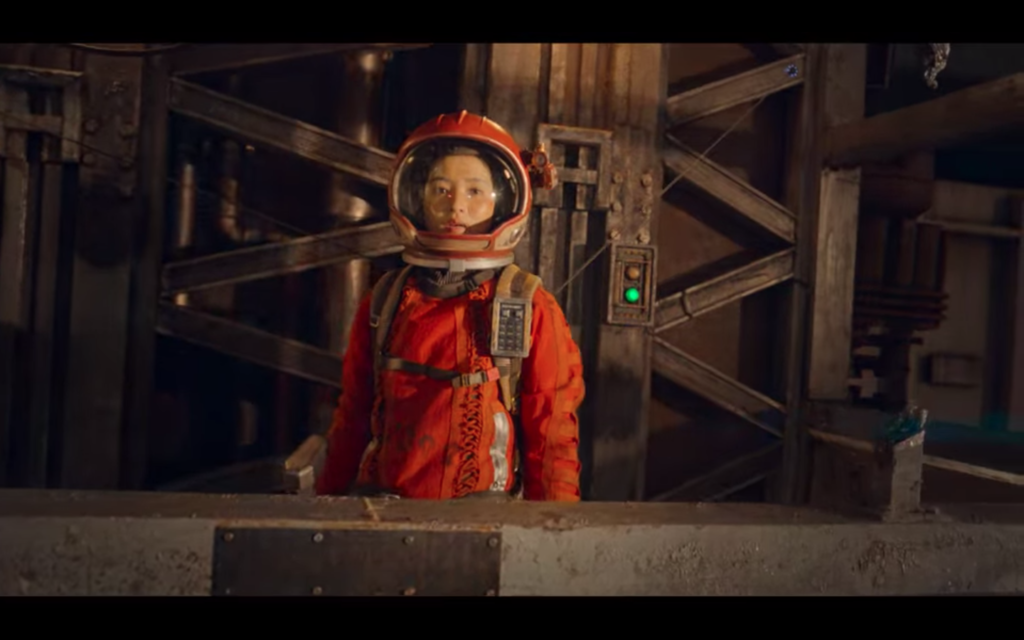 Captain Jang likes to lead from the rear as a gunner. Pilot Kim Tae-ho (Song Joong-ki) steers the Victory through all manner of space debris and even through the intestines of space stations themselves, while Captain Jang stands exposed to space on a deck at the back of the ship, picking off incoming missiles and fighters with her high powered blaster. Kim Tae-ho is a former soldier and is now on a quest to find his missing adopted daughter, but lacks the funds to initiate a search and rescue operation.
Engineering is manned by Tiger Park (Jin Seon-ku). His full attention is required to manipulate all the valves and tubing. Additional personnel comes in the form of former military robot Bubs, who comes complete with an AI that is struggling to define its gender role.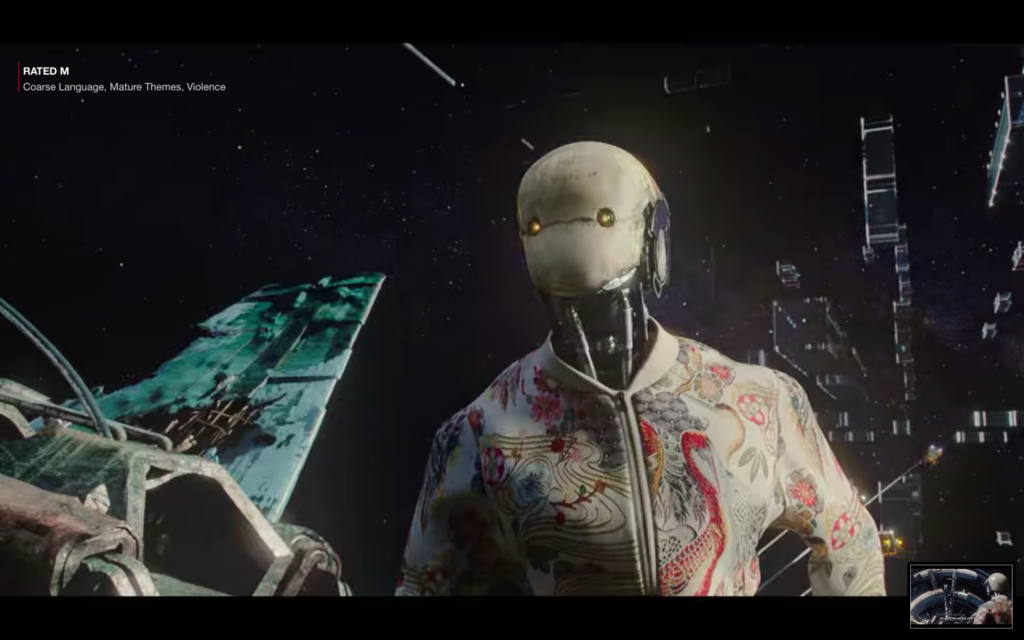 Central to the plot is a mysterious girl, Dorothy, artfully played by child actor Park Ye-rin. Dorothy is allegedly a dangerous robot with a self-destruct mechanism. Authorities want her back, so does another rogue group known as Black Fox. But the crew of the Victory, struggling to pay off their debts, have other ideas when they find her amongst salvage. This is probably the weakest part of the plot, its service being the glue that holds everything else together.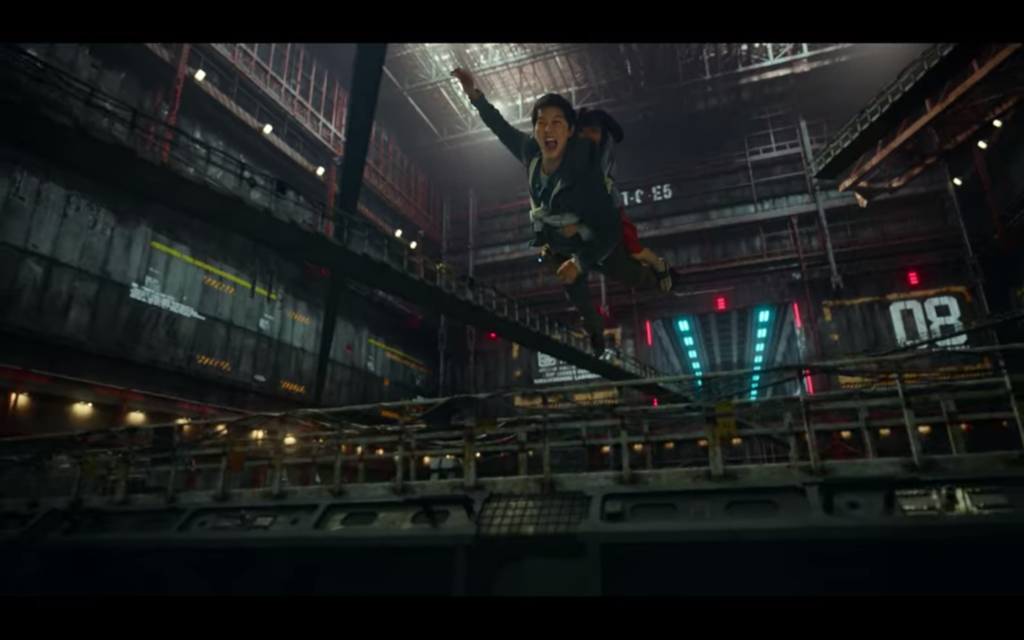 Space Sweepers reputedly worked on a budget of KRW 20 million (USD 16.8 million). Chinese company Huayi Tencent contributed a quarter of the total spend. This might not seem large overall, compared with what US studios often dish out, but these days advanced CGI techniques can lower a budget considerably.
The music is top-notch. A dramatic orchestral soundtrack accompanies the space fights, adding a touch of grandeur to the space opera. No surprise then that the Korean Symphony Orchestra perform the score.
Final verdict: 8.0
Worth a second viewing just to catch all the detailed backdrops and visual glory. The main cast are fine but the ham-fisted secondary acting (mainly the Black Fox crew) drags the movie down. The villainous megalomaniac is also a weak character with an unclear motivating force. He seems to be a trope out of the Nazi eugenics playbook, lusting solely for power and despising the weak. His acting is over the top, but he doesn't really have a character to play with. With a decent budget, Space Sweepers could have spent more in the storytelling and dialogue departments. Let's hope they make a couple more movies and develop Space Sweepers into something epic. Maybe not Star Wars, but who knows. They've certainly laid the groundwork for a trilogy.