Legend has it that one of Merlin's protégés was Nimue, or Viviane, Lady of Lake. Merlin and Viviane were instrumental in King Arthur's ascent to the throne and the formation of Camelot, gathering place of the Knights of the Roundtable.
It was the Lady of Lake who bestowed the sword Excalibur on King Arthur. Without Merlin and Viviane we wouldn't have had an assortment of knights prancing around England and France on horseback (or banging coconuts together).
And without Logic Pro X, I wouldn't have written The Temptation of Merlin. My initial aim was to write orchestral battle music. After pouring in forty hours over five days, the result is more chivalric adventure soundtrack, something you might find in an RPG game, as Melbourne-based sound-designer and composer Guido Gautsch suggested.
This is the last piece where I use only Logic Pro X instrument patches. I obtained Spitfire's BBC Discover soon after. Logic's french horns, trombones, woodwinds and percussion will still feature, but the strings of BBC Discover should meet my needs for the near future.
Logic Pro X has some very good instrument patches on top of its excellent synthesiser and fx library. Brass and woodwind sound great. But careful orchestration is required to get decent results from strings.
Double bass is fine, but the other strings sound airy, rough, and … synthesised. The higher strings are virtually unusable, although you may get away with them if you duplicate the part an octave lower, as is done here near the end. Logic's orchestral percussion, however, is excellent, and superior to BBC Discover's offering.
The Temptation commences with syncopated strings under portentous horns. Merlin's in da house! Or the castle.
We first encounter Merlin in the Historia Regum Britanniae (History of the Kings of Britain) written by Geoffrey of Monmouth (c. 1095-c. 1155). The canonical status of Monmouth's chronicle was not questioned until the sixteenth century, when Italian historian-priest, Polydore Vergil (c. 1470-1555) arrived in England.
This earned Vergil the ire of the English history establishment, who were in no mood to deny the historicity of King Arthur, Merlin, or any of the round-table knights, including my favourite, Sir Dinadan, fool of the court. Although the Arthurian legend would never be looked on as historical truth again, there is no record of Vergil questioning the existence of damsels, distressed or otherwise.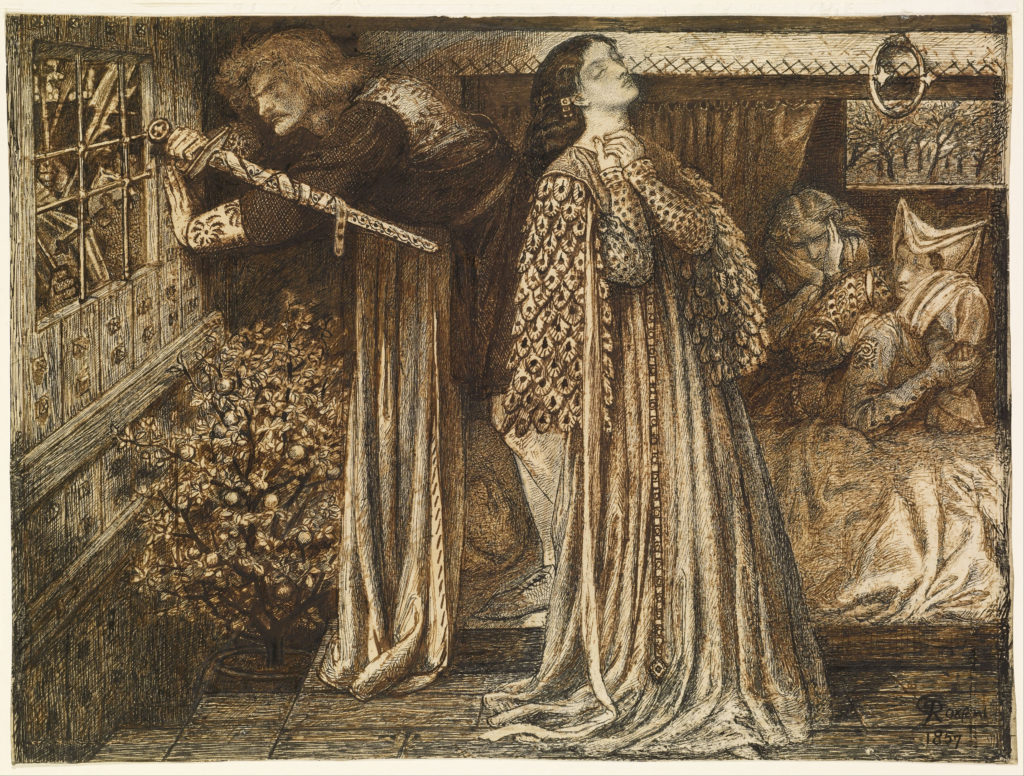 Geoffrey speaks of a Celtic King, Vortigern, who sought to build a palace on the hillside Dinas Emrys. A bastard needed to be sacrificed in order for the castle to have solid foundations, thus was Vortigern advised. So they found the fatherless Merlin. The legend of Merlin may never have come to pass if Vortigern had realised that his castle was collapsing not because of red and white dragons underneath but because of badly mixed cement from Liverpool.
Drums join the strings as Liverpudlians chase me down the street. The strings are a little loose, lacking some tightness, despite quantising. This is likely due to unmatched note lengths, something I now give full attention to. The drums are what you would expect from a non-percussionist.
But Onwards
The main theme is introduced by the brass over drums and strings. The melody is 16 bars long (8 bar statement, 8 bar reply). Trumpet heraldry then leads to a second theme a semitone above. Heraldic calls, or fanfares, are a common medieval motif. I auditioned several combinations of trumpets, trombones, strings and horns. Cellos and trumpets yielded the sought after tone quality.
Flutes carry the romantic second theme before we descend into darkness where cellos, violas and double basses pick up the melody.
Mysterious chimes usher us into the gloom, the low strings setting off unexpected percussive resonances. The chimes emphasise two further modulations offset by a minor third: what I like to call the 'mystery modulation'. Atmospheric percussion, like a zombie scratching corrugated iron, strikes in the background.
Six notes in the double basses ascend from the darkness into more darkness. A timpani beats below and ethereal strings provide a backdrop.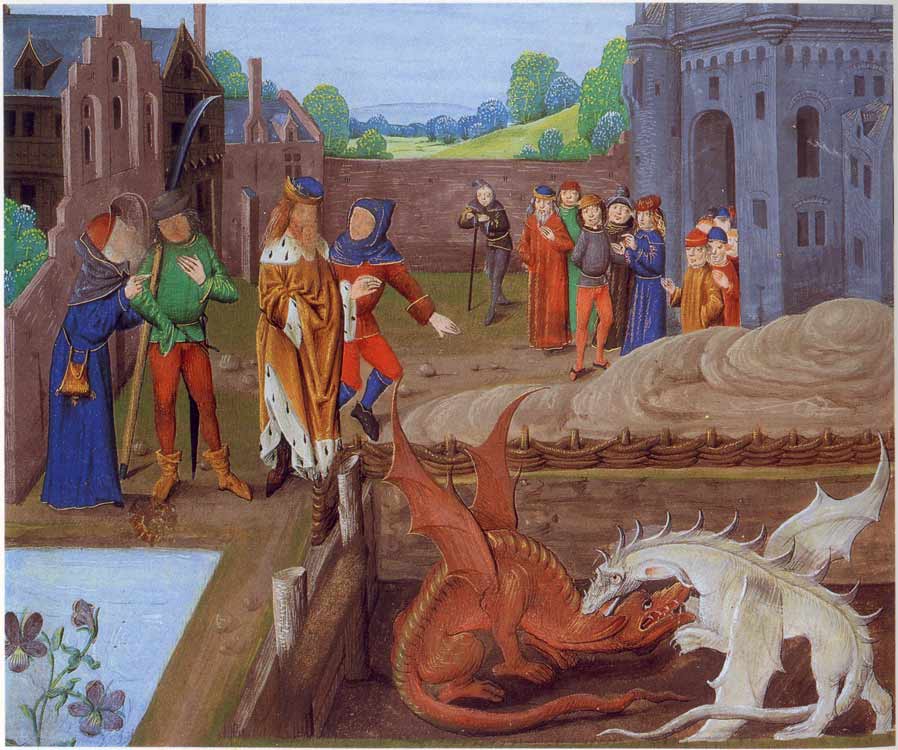 Being deprived of studio quality strings has forced me to concentrate on efficient voicings, compelling a full exploration of the orchestra's alchemy. Logic's strings are workable in the lower registers, providing a sturdy enough foundation. The upper detaché runs (a violin technique producing short notes) sound fine here too.
Clarinets, flutes and french horns pass a tritone up the registers. Trombones and trumpets enter with an ominous variation of the main theme while strings fly above.
Skeletons play the trombones. For scoring purposes they may be abbreviated as "the 'bones". They play the trombone by means of an air sac enclosed within their adjustable ribcage, carefully inserted before performance.
The darkness dissipates as Viviane casts her enchantment. Merlin cannot resist her as she transposes the music from a minor key to a major sounding mode. The flutes are joined by strings and all is well. Merlin falls for her all too easily and dozes off in the coda.
The accompanying painting is by Edward Burne-Jones (1833-1898), The Beguiling of Merlin, painted between 1872 to 1877. You can see above that for my track I cropped it so Viviane's head is missing, refocusing the attention on Merlin's mixed feelings. He knows Viviane has enticed him into giving up his secrets, he knows he's fallen into a medieval honey-trap, but he's loving it, init.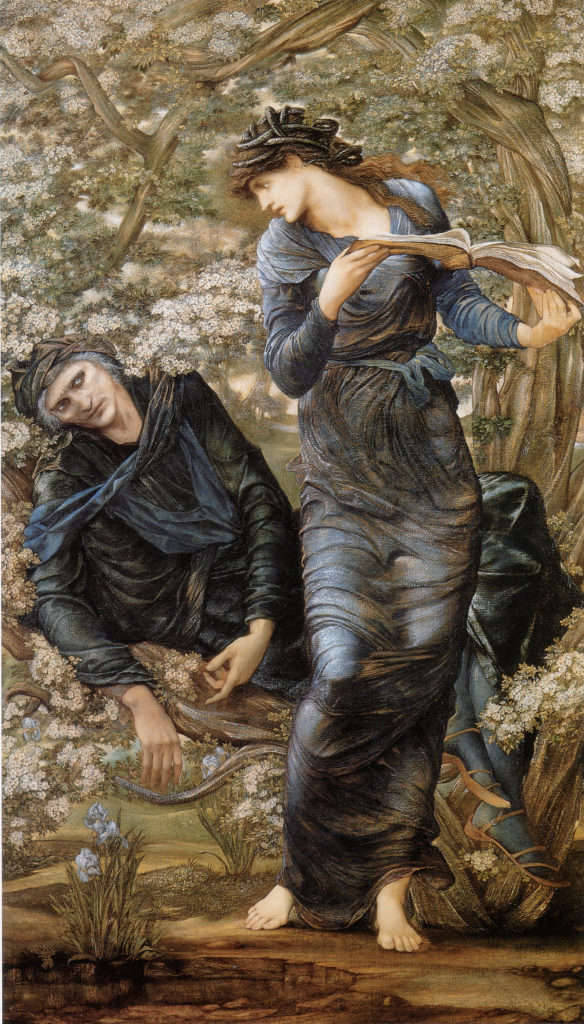 Burne-Jones associated himself with the Pre-Raphaelites, a loose nineteenth century artistic collective cofounded by the Rossettis: Dante Gabriel, Christina and William. Interestingly, their uncle was John Polidori, who traveled with Lord Byron as his physician and accountant, his adventures with Mad Lord the Second ultimately inspiring his nephews and niece.
The Pre-Raphaelite Brotherhood was established in 1848, the same year as revolutions for political reform swept across Europe. The Brotherhood would officially last no more than five years. But its founding principles of attention to detail, alluring colour, grand mythological themes and respect for art and poetry saw it continue under the looser cloak of the "The Pre-Raphaelites" for another fifty-odd years.
The Pre-Raphaelites opposed the formalism of the British Royal Academy, instead choosing to model their style on painters before the High Renaissance era of Raphael (1483-1520). No offence to Raphael, but his uncompromising refinement spawned a legion of imitators, and it was this that the Pre-Raphaelites rebelled against, in search of the spirit and the metaphor.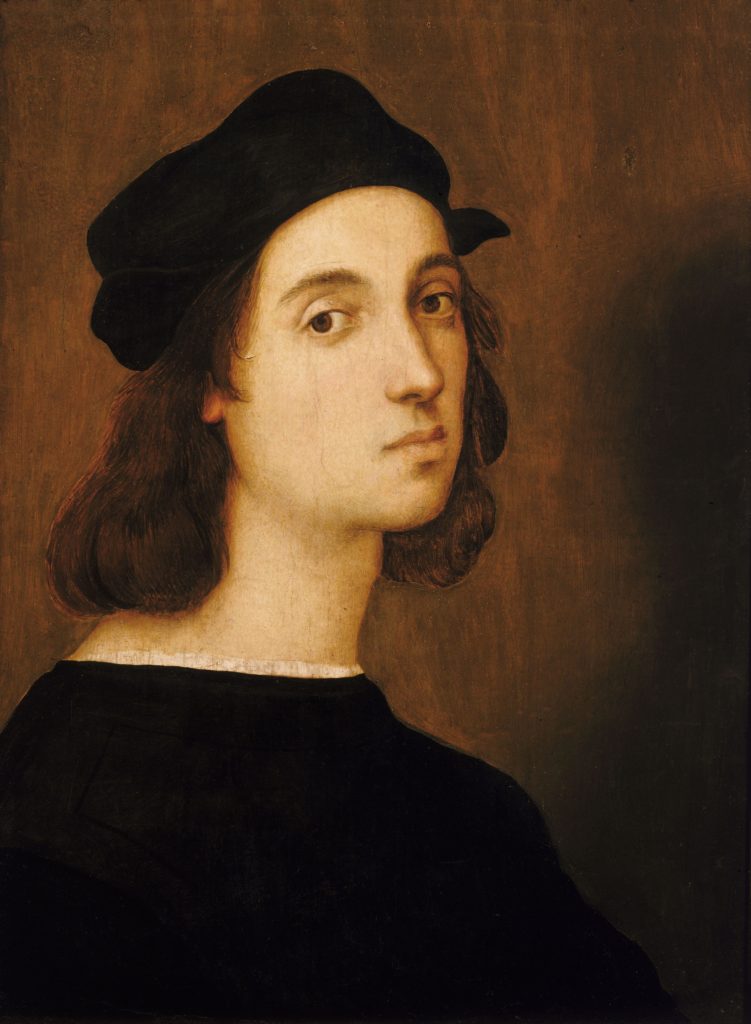 Where were the musicians? Instruments feature in their paintings but musicians seem to have existed, if at all, only on the fringes of their circle. Apart from a few outliers like Handel, Vaughn-Williams, Elgar and later Holst, England never seemed to foster the same talent as Europe when it came to classical music. In 1895 Edward Elgar composed a "A Song of Flight" based on Christina Rossetti's poem. While "A Birthday (My Heart is like a Singing Bird)" was set to music by Frederick H Cowen in 1892, two years before Christina left the fraternity of the world.
In true Pre-Raphaelite style I've touched on art, music and poetry. The Temptation of Merlin is my (late) contribution to the esteemed Brotherhood … And Sisterhood. You see, membership was not just confined to men. But it would have been bothersome to say the Pre-Raphaelite Brotherhood and Sisterhood. I suppose they could have called it the Pre-Raphaelite Bros and Hoes … but 'Pre-Raphaelites' was certainly a more politically correct term for the times.
Read analysis on another Arthurian composition, Sir Dinadan the Foolish Knight.