On Wednesday, 14 August 1935, an article appeared in the Herald in Melbourne with the title "HAD URGE TO DRESS AS WOMAN".
The article stood out in contrast from others of its time, which had sensationalised cases of people wearing gender atypical clothing. This case concerned a policeman named Detective James Cook, who noticed something unusual while on duty in Collins Street.
While walking down the leafy boulevard known as the "Paris end of town", at about 8pm Cook's attention was grabbed by a passerby. He wasn't sure at first what it was that made him do a double-take, so he followed the person.
A short time later, Cook noted that the person was wearing a hat, dress, stockings, gloves, lipstick, cheek rouge and clutching a handbag. This would have been perfectly fine, except for the fact that the figure in front of him was a man dressed as a woman.
Cook followed the person down Collins Street into a cinema. From the distance a few rows behind, Cook continued to watch.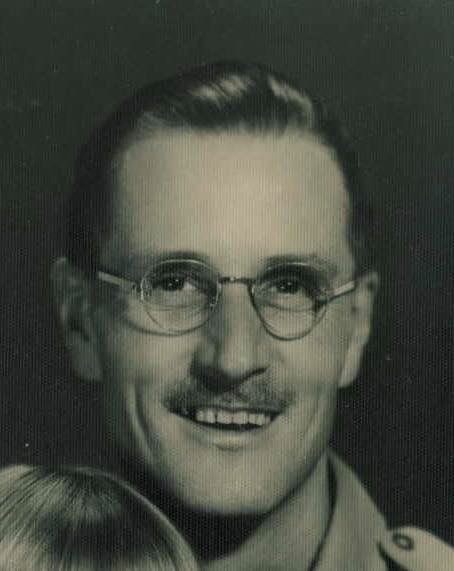 As soon as the film ended, they stood up, walked out, and returned up Collins Street the way they had came.
The Detective followed the person aboard a tram. They rode it for approximately half an hour where they disembarked at Elwood. From a distance behind, Cook followed his target several blocks until they arrived at the front door of a house in Rothesay Avenue that Cook assumed was his home.
He called out "Halt!"
It must have been a huge fright for Percival Douglas Baynes, about to enter his own home, to have someone yelling out "Halt!" He turned to see Detective Cook walking swiftly towards him.
Cook took down the details of Baynes, and asked him why he had dressed like a woman in public.
Newspapers of the time vary on what happened next. The Age claimed that Baynes replied with "I must have a kink to dress up as a woman", while the Herald quoted him as telling Cook, "I don't know. I think I have a kink. You'd better take me to a doctor". The Argus didn't have a quote!
Either way, the end result was Cook issued Banes with a charge of offensive behaviour. This meant a court appearance.
The story of Percival Douglas Baynes sprawls over a lifetime to the late 1960s. The case highlights turning points in Australian law, judicial process and the slow changing of attitudes. Part of this change is due to trailblazers like Baynes, heroic enough to assert their individuality and brave enough to accept the attacks of repressed reactionaries afraid of progress.
About the author
The full story is from the book The Queerest of Crimes (in The Dawn of Crime series) that Roy Maloy will be releasing in the coming weeks, available online. Roy is also the author of post-apocalyptic zombie novel Empire Road.
A man of many talents – jazz singer, stilt walker, writer, magician and impresario – Roy is one of the key figures at cabaret club Speakeasy HQ on Spencer Street in the heart of Melbourne, where he has performed jazz-comedy with Dan Wild.
Update 4 August: The Queerest of Crimes is now available. Explore true crime of the 1890s-1920s with a dozen biographies of people who were victims of the law because they were queer in one way or another.